2016 - 2018
Web Developer
Upwork Inc.
Monitored technical aspects of the front-end delivery for projects.
recommendation
2014 - 2016
Software Developer
Envato Inc.
Optimize website and apps performance using latest technology.
2001- 2003
Computer Teacher
Turkey National Education Ministry
Collaborate with creative and development teams.
recommendation
2010 - 2014
Stamford University
United States
Stanford University Private university in Stanford, California
Certificate
2009 - 2010
Programming Course
London
Coursework - Git, WordPress, Javascript, iOS, Android.
Certificate
1999 - 2009
London School
London
Converted Photoshop layouts to web pages using HTML, CSS, and JavaScript
Angular

JavaScript

jQuery

HTML5

CSS
C#

.NET

ASP.NET MVC

Core Java

SQL

ASP.NET Web API
Core Java

Maven

Selenium Webdriver

Cucumber

TestNG

Cypress

Appium

Jmeter

API Testing

Jira

Jenkins

Scrum

Postman

Enter label
Website hosting

Aps.NET / C#

Javascript, HTML, CSS,

Angular, jQuery

WordPress Development

Responsive and mobile-ready

Search engine optimization

Search engine marketing

Advertising services

GitHub

IntelliJIDEA

Visual Studio Code
Dutch

English

Turkish (Native)
My Services
Front-end
Modern and mobile-ready website that will help you reach all of your marketing.
Back-End
UI/UX focus on the user, frontend focus on the settings of the user, and backend focus on the data.
WordPress Development
WordPress development services improve business websites.
WordPress Security
Security consultants can check the code and scan for vulnerabilities.
Automation Testing
Automation testing is the process of using automated testing tools to test software. This method minimizes errors in manual testing and speeds up the testing process.
Corporate Identity
Creates a unique image and increases brand value. Facilitates customer recognition and creates a trustworthy business image. Emphasizes the professionalism and seriousness of the company by providing a consistent look across all business materials.
Quote
Let's stay one step ahead with you in the digital world and grow your business with the power of the internet. We are here to make your technological transformation a reality.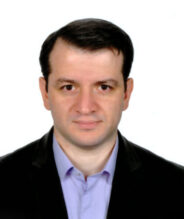 Şükrü Sağlam
Web Developer / Test Engineer